Our Mission
Our mission is to promote openness, innovation & opportunity in the design and execution of products relating to Virtual Worlds and Virtual Reality. At A Dimension Beyond we will constantly strive to create simple, easy to use applications and systems that will be able to be used by anyone.
The future for Virtual Reality and Virtual Worlds is bright. At A Dimension Beyond we have been involved in virtual worlds for over 18 years. We always wanted something better than what was out there.
At A Dimension Beyond our aim is to do our very best to build products that are easy to use for anyone from the tech savvy to grandma. Most of the software we use today was built for geeks by geeks. We intend to change that!
The people and the culture of those people working together is what makes our company what it is. We are a for-profit corporation that aims to act like a benefit corporation in that what we will create will be as Open Source as possible and do as much good for the public as possible. Our founders all share this philosophy.
About Us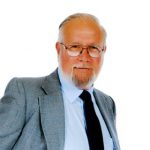 Myron Curtis
President/Founder
Myron has a broad set of skills in the ICT sector as system administrator, freelance computer technician, and an educator. He is a successful team leader who has a talent for bringing together people with both divergent and common interests to achieve complex goals, attaining the greatest mutual benefit.
Myron is our Lead Programmer on our projects overseeing the development of code that makes our projects work.
Myron has an incredible talent in thinking up great new products and new uses for Virtual Worlds.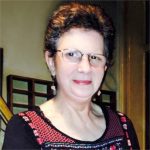 Agueda Quintino
Vice President/Founder
Agueda is Vice President/Founder of A Dimension Beyond. She is an art designer/decorator in real life. She is the one who has taste in our group! She is also the Artistic Director and Master Builder. Her involvement in Virtual Worlds started in 2007. Early on she began to work with a landscape company in Second Life, and always wanted to do much more. OpenSimulator gave her that opportunity and she has been building and landscaping ever since. She loves decoration and building, giving special attention to the landscape. She did a Greenery, full of plants done by her, all free. She has a shop with furniture, home decorations and art that is on several grids where she gives her creations to anyone who comes by. Agueda truly believes in Open Source!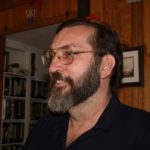 Steve LaVigne
Secretary-Treasurer/Founder
Steve is the Business Manager of A Dimension Beyond. He has been running a successful Audio-Visual and computer services business for over 60 years called AngelFire Productions, Inc.. He has been involved in Virtual Worlds since 2007 and always wanted something more. He has run and installed dozens of Open Simulator servers and managed hundreds of regions. He currently is the Server Administrator for A Dimension Beyond.
Steve handles the day to day business for A Dimension Beyond, and works with Myron and Agueda in dreaming up cool new things to try out.
Steve is very into detail and works to keep projects and finance on track. He also helps in making sure that our products are the easiest to use for everyone.